Born in Barcelona in 1990. After college I spent a few years travelling and living in France, England and Finland. Then, came back to Barcelona to take my career a step further by completing two Postgraduate courses. I worked as an in-house designer at mobile solutions producer startup SlashMobility and international hotel management conglomerate Grupo Hotusa.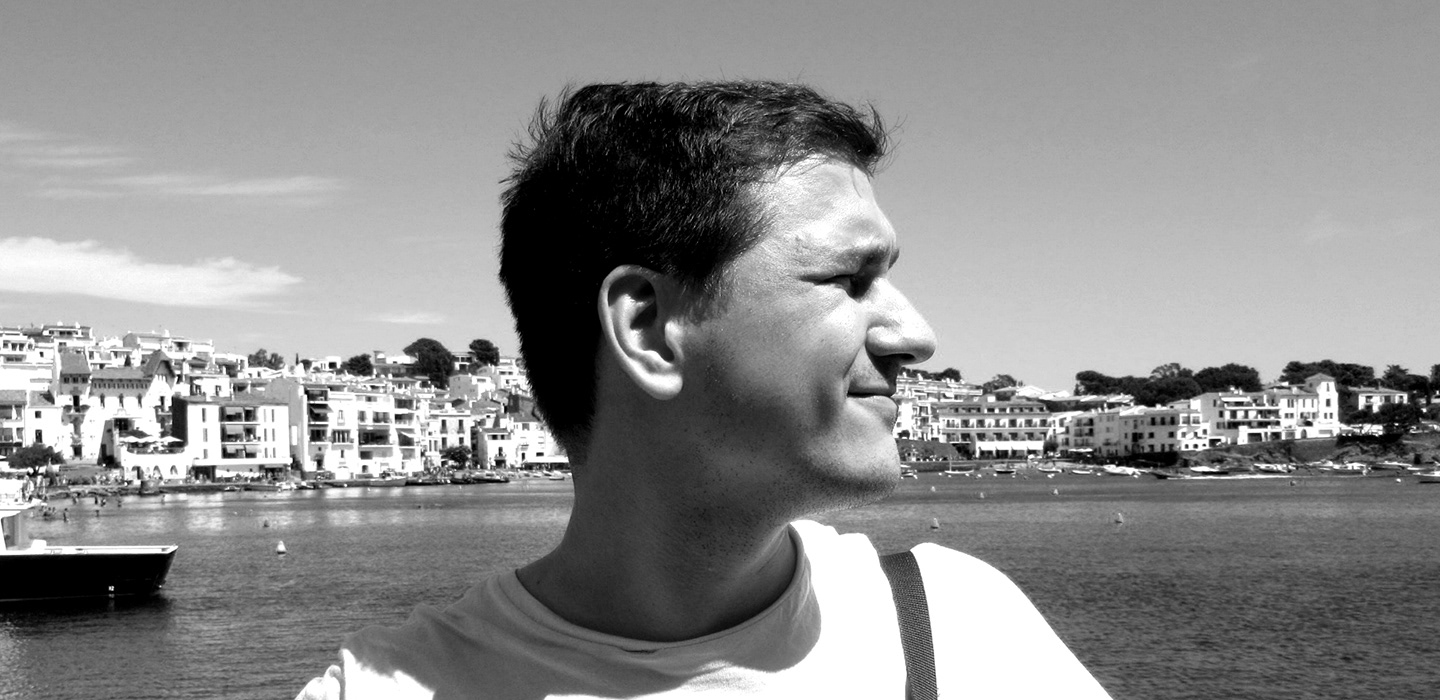 Adobe Illustrator / Adobe Photoshop / Adobe InDesign
My everyday bread and butter, I have been using them daily for more than 14 years. From designing a logo, an icon set or an illustration to applying filters to a batch of images, creating and editing a mockup or preparing a brochure for printing, these are always my basic and reliable design tools.
Adobe AfterEffects / Adobe Premiere / Adobe Media Encoder / Adobe Audition
Motion graphics, logo animations, slideshows or animated social media assets... you name it! It's always fun working with moving pictures, although it's not my main strength, I love it when I have the chance to do so.
Sketch / Figma / Adobe XD
I have a few years experience using app and web design, UX/UI software. My main concerns are always to create engaging, easy to use experiences focused on the final user and generate practical outputs in order to make programming easier.
WordPress Elementor / WordPress Bakery / HTML / CSS
I have been using Wordpress for more than 10 years. I manage quite well using Wordpress Bakery and, more recently, been also working with Elementor which is a practical, easy to use content manager. I also have the knowledge to write simple HTML or CSS code lines.
Blender / Adobe Dimension / Unity / C#
I have recently started dipping my toes in 3D design. I use Adobe Dimension to arrange beautiful 3D artwork from predesigned assets and Blender to create original simple 3D meshes and animations. As a side project I've started programming my first 3D video game using Unity and C# scripting.
PowerPoint / Google Slides / Keynote / Prezi / Canva
I have been using presentation design software my whole life. It is the quickest and easiest way to empower the client to create on-brand material, using templates and master slides.
 ■   Postgrade in Branding at ELISAVA
 ■   Postgrade in Graphic Design at Pau Gragallo
 ■   4 year Grade in Graphic Design at Escola Llotja
 ■   Bachelor's Degree in Art at IES Vall d'Hebrón